A little message about who we are
Hiroko Dental is a place where patients can always expect to receive the highest levels of individual service and quality in a way that is gentle and refined. We strive to provide the utmost in care and comfort to all of our patients, from the youngest members to the senior citizens of our community.
We know that visiting the dentist can cause anxiety in many of us at times. We always do our very best to explain all procedures and treatments to our guests before commencement of services, so as to make patients feel at ease during their visit.
Our 5 point Quality Assurance to Patients
Our Belief in Form & Function
We firmly believe that the appearance and function of your teeth go hand-in-hand. We always work closely with our patients to realize this most important of factors.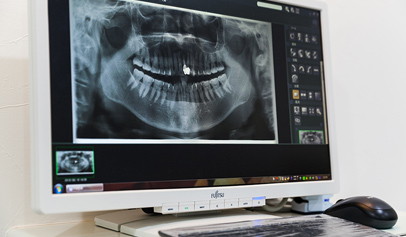 Proper Care of Gums
Your gums are of utmost importance to us! We all know that good gum care is essential to dental health. We focus on proper gum care so as to ensure dental health and longevity for all of our patients.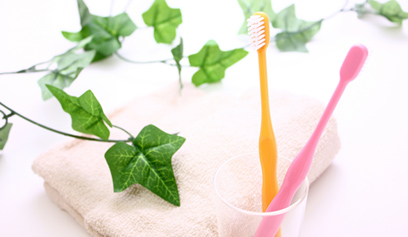 Assurance of Hygiene and Sterilization
We are hyperclean! We take the utmost care in providing the highest standards of sterilization and cleanliness in our clinic at all times.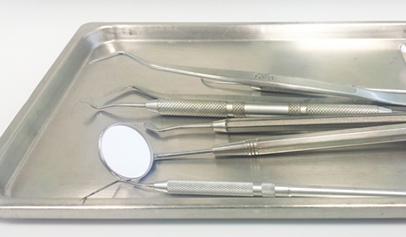 Communication and Understanding
We always strive to clearly communicate to our guests the best course of treatment. We aim to provide the best possible advice so that our patients will be able to make the most informed decisions regarding their dental care.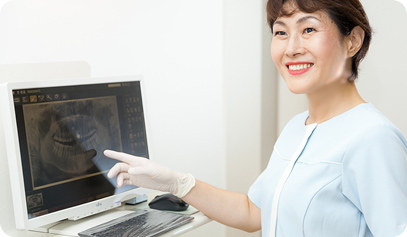 Flexible Payment Options
Whether our patients elect to use insurance or pay in cash, our commitment to quality remains the same. As some procedures are covered by insurance and others not, we nevertheless will always provide the same level of expertise and dispense advice accordingly, so as to give our guests the greatest range of choices and options in treatment and aftercare.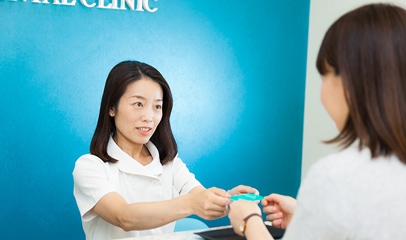 Clinic Profile
Name: Hiroko Dental Clinic
Division of Prosthetics
Division of Pediatric Dentistry
Division of Cosmetic Dentistry
Division of Non-clasp Dentures
Division of Whitening
Division of Dental Implants
Division of Oral Surgery
Division of Laser Therapy
Division of Dental Anesthesia
Medical examination and treatment and reservation time
AM9:30-PM6:00(Monday Tuesday Thursday Friday)
AM9:30-PM2:00(Saturday)
House call visits for medical examination and treatment
Wednesday
Closing day
Sunday and Holidays
Address
2-19-32-AB Tsunashimahigashi kohoku-ku, Yokohama-shi, Kanagawa 223-0052
Telephone number
We are a Yokohama medical dentistry examination and implementation medical specialist for pregnant women.
How to find us
We are a short 8 minute walk from Tsunashima Station on the Tokyu Toyoko Line. After taking the north exit from from Tsunashima Station, take a right. Then, walking straight, cross over the signal light at Tsunashima Kaido. Continuing straight, stay to the left of the "Y" in the road. In a few moments, you will see a signal light with a post office on the left. Our clinic is 30 meters before the post office on the right side of the street.
By car
Using the Tsunashima Kaido, from the Tsunashima Station area, please take a right at the "Denny's" restaurant. At the first light, you will see the post office on the right. Our clinic is across the street from the post office. There is ample parking close by.